Nicki Minaj BLASTS Wendy Williams Over Her 'Demonic' Comments On Husband Kenneth Petty!
Oh, Nicki is NOT happy!! Wendy Williams is probably already regretting messing with the rapper!!
Nicki Minaj BLASTED Wendy Williams for her snarky comments about husband Kenneth 'Zoo' Petty's criminal history.
Talk show host Wendy Williams crossed the line on her show when she supposedly 'congratulated' Nicki Minaj on a wedding.
Wendy Williams, 55, reminded her viewers that Nicki's husband is a 's'ex offender and a k'iller'.
As per reports, Petty is a registered s'ex offender in New York and has served 7 years for manslaughter after he shot a man in 2002.
Though what Wendy said about Petty was all true, however the way she brought it all up was highly insensitive and Nicki is MAD as hell.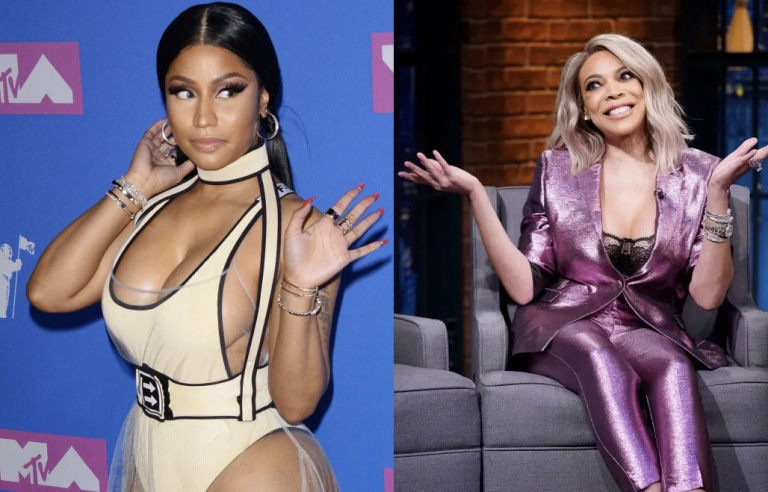 "Well, she's no stranger to that 'cause her brother's in jail for s'ex offending," Wendy snarkily said. "Well, first-degree manslaughter. Now, he served seven years in prison and he's also a s'ex offender. So that means that he…is a manslaughter a killer? Okay. So, he's a k'iller and a s'ex offender. Well Nicki, congratulations."
Infact, Wendy was mean towards Nicki throughout the segment. She even dissed her plans of starting a family asap.
"Can you imagine a burgeoning belly with these burgeoning hips?" Wendy said "I mean, the plastic of it all. She's gonna have a big belly and she's short and she's got the boobs and the hips. And I don't know what he does for a living, I just know that he did time in jail for—he's a s'ex offender."
Nicki, 36, could not let this slide so she addressed William's comments on Queen Radio and BLASTED the talk show host.
"It's not about doing your job," said Nicki. "There are people who report the news and there are people who do it with an evil intent in their heart, viciousness. And I pray for you because I know you're hurting and I know you must be sick and hu'miliated."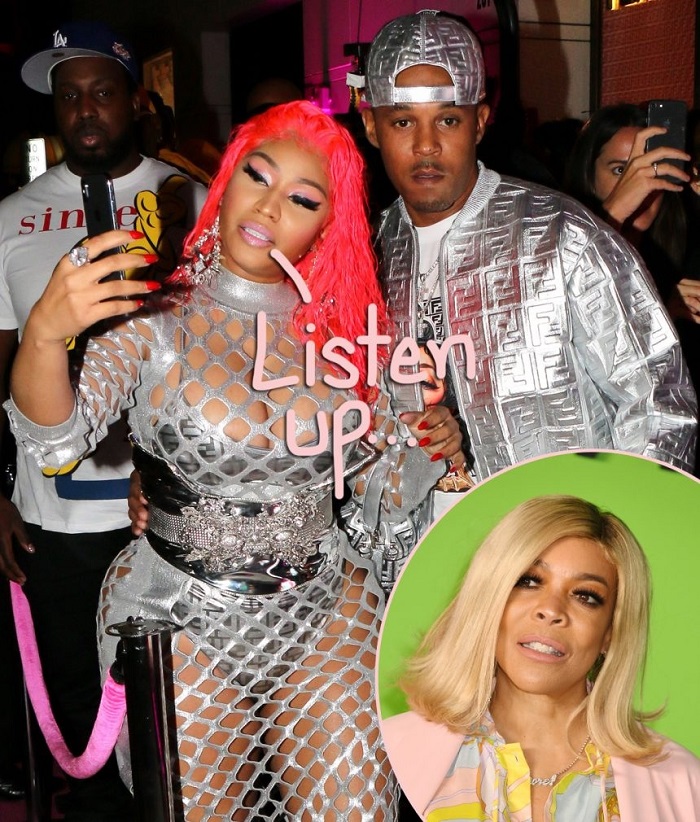 "I didn't know that in our society, you have to be plagued by your past. I didn't know that people can't turn over a new leaf. I didn't know that your vi'ciousness and ev'ilness was this deep-rooted."
Nicki called Wendy "demonic" and reminded her that we are all humans before celebrities and that she is praying for her.
"I know we're human first, we're human before we're celebrities, we're human before we're personas," Minaj said. "And I know you must have gone through a lot. But you are demonic, and that's why this stuff unfolded. If I were you, I would go and pray, ask for forgiveness. You can report the news—people do it all the time—without the level of viciousness and trying to play dumb and doing all this nonsense."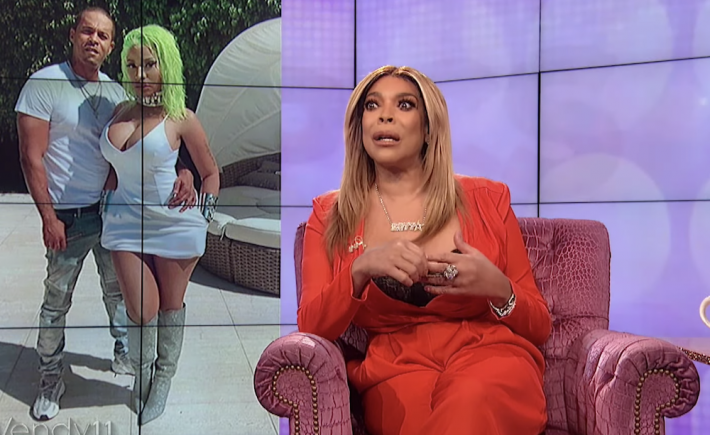 And Nicki wasn't nearly done. She too brought up Wendy's husband's past with Sharina Hudson.
Nicki explained Wendy's shady comments by saying:
"When a woman isn't really being loved at home, the viciousness is a different type. So I really wanted to pray for you today, because look at where you are now in your life. Look at what age you are. You're sat up there being vicious all this time, and paid for that man's mistress all these years. You paid for her shopping sprees, you paid for her hotels, you probably even paid for her gynecologist bills, you paid to have that baby delivered, hoe."
"How you doin', stupid?!"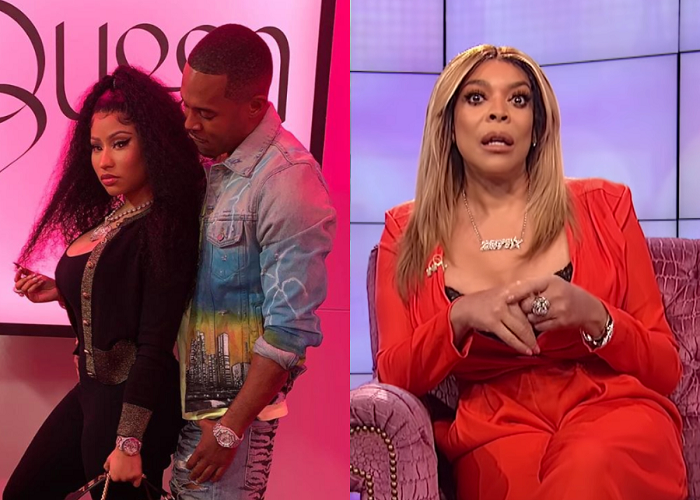 Nicki Minaj (né Onika Tanya Maraj-Petty) announced her marriage to childhood friend Kenneth Petty on Oct 21st and it's sad to see women hating on their union the way Wendy did.