Jeff Bezos says giving away most of his $124 billion fortune is 'very hard'
It sure does suck to be a billionaire. At least, that's how Jeff Bezos portrayed it when he revealed that trying to give away most of his $124 billion fortune is "very hard."
The 58-year-old Amazon founder revealed exclusively to CNN that, for the first time, he is pledging to donate most of his $124 billion fortune.
This has come as news to Bezos' critics who have blasted him for not signing the Giving Pledge, a promise by the world's wealthiest families and individuals to dedicate the majority of their wealth to charitable causes. At the time of writing, the pledge has 236 signatories, with Bezos still not one of them.
In fact, the billionaire was listed on this year's Forbes Philanthropy Score, a rating of one to five given by Forbes to 400 of the world's ultra-wealthy. Bill and Melinda Gates were given the highest score of five – having donated more than 20% of their fortunes – while Bezos sat at two after it was calculated that, so far, he's donated less than 4.99% of his. Musk, however, was given a score of one, having bid farewell to less than just 1%…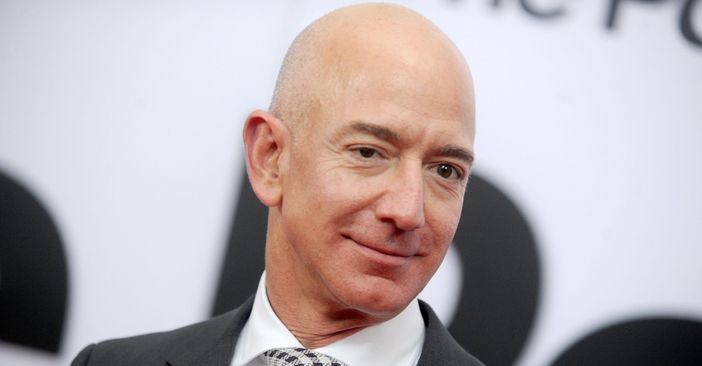 Now, it appears Bezos aims to change that, telling CNN that he plans to give away the majority of his wealth to people and charities that unify humanity and aim to heal social and political divides.
Both Bezos and his partner Lauren Sanchez said to the outlet that they have been trying to build "the capacity to be able to give away this money."
"The hard part is figuring out how to do it in a levered way. It's not easy, building Amazon was not easy. It took a lot of hard work, a bunch of very smart teammates and I'm finding that philanthropy is very similar – it's not easy it's very hard," the father-of-one explained.
"We are building the capacity to being able to give away this money. There are a bunch of ways that I think you could do ineffective things, too. So you have to think about it carefully and you have to have brilliant people on the team," he added.
Recently, Bezos began his philanthropic efforts by giving a $100 million grant to country music legend Dolly Parton so she can continue her decades-long commitment to philanthropic work.
The grant was part of Bezos' and Sanchez's new Bezos Courage and Civility Award, which provides grants to individuals who then get to choose which non-profit organizations they will donate the funds to. Each recipient gets a 10-year window in which the donation must be distributed.
Hopefully by this time next year Bezos is able to get a slightly better philanthropy score from Forbes… But it seems he still has a long way to go.