Groom Got Down on Knees to Adopt Stepdaughters, Said Bl'ood Can't Make us Close
About seven years ago Dontez Williams met Myshella through a dating website called "Plenty of Fish". At that point of time Myshella's daughters Abigail and Natalie were one and two years of age.
From the time Dontez had met, he treated the little girls like a father. And finally in 2021, Dontez and Myshella decided to marry eachother.
Dontez planned to do something for little girls on his big day. He prepared a special and sweet proposal script which possibly was out of place but it turned out be a fascinating surprise for mother Myshella and for little girls, Abigail and Natalie.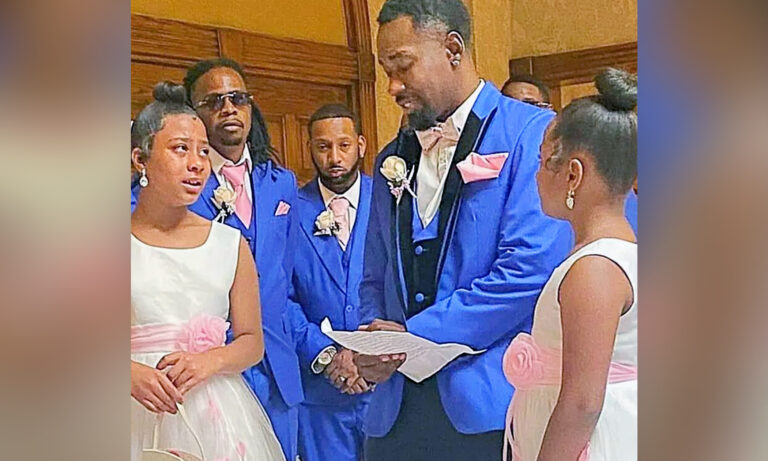 He came up with an idea of an adoption proposal for his soon going to be daughters after lot of planning. Soon to be husband could have gone forward and file for an adoption process for both the girls. Though he wanted to surprise Abigail and Natalie and make the moment outstanding and memorable for them.
When Dontez discuss the adoption idea with his colleagues, they appreciated him and said that this was a great idea. Even during the rehearsals of wedding vows, he didn't revealed about the adoption idea as he wanted to keep it secret. Dontez said, "Just the thought of me writing the vows for them, it made me want to tear up.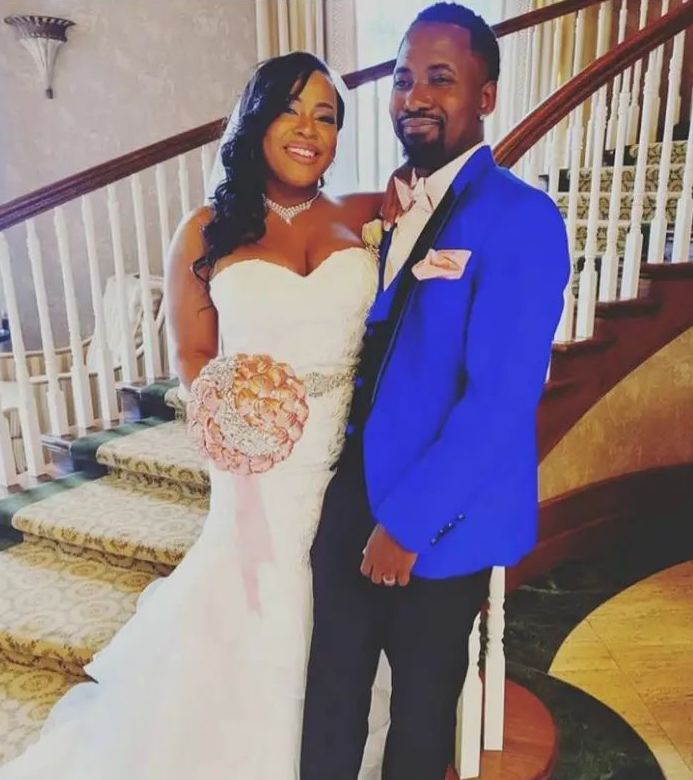 When I felt that emotion just thinking about it, I was like, 'I got to do this. At the wedding day when Dontez started to say the vows Myshella and the two little girls got confused. But soon they understood what was happening. In his speech Dontez William recollected the days when he met them for the first time.
He said "I never knew you really do become a man when you have children. Having someone to teach, protect and provide for them, discipline them, learn from them, and support them. For all of those reasons, you have helped me become a better person. I know that I'm a father figure to you both."
Then he asked them will they accept him as their legal father. One of the little girls was already crying after hearing all this. Dontez got down on his one knee and officially asked little princess if he could adopt them. The little girls said "Yes" and hugged Dontez.