Bruce Willis is going through 'really, really difficult times,' Sylvester Stallone says
Sylvester Stallone has shared a health update on his good friend and fellow actor Bruce Willis, in a recent interview with The Hollywood Reporter.
The 76-year-old actor – who rose to fame in the Rocky movies – was asked several questions about his six-decade career, his upcoming reality TV series, and his regrets.
The thrice-married father-of-five was even asked about Bruce Willis – a long-time friend who invested in themed restaurant chain Planet Hollywood with Stallone in the early 90s, alongside Demi Moore, Whoopi Goldberg, and Arnold Schwarzenegger.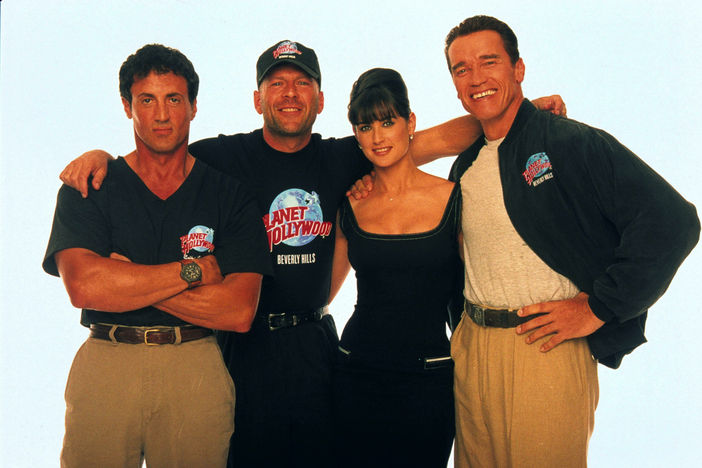 Earlier this year, Willis' family announced that the Die Hard actor had been diagnosed with aphasia, impacting his cognitive abilities. Johns Hopkins has described aphasia as: "A language disorder caused by damage in a specific area of the brain that controls language expression and comprehension. Aphasia leaves a person unable to communicate effectively with others."
At the time his diagnosis was made public, his family released a statement on Instagram revealing that he would have to step down from the career he loved. "To Bruce's amazing supporters," the statement read, "as a family we wanted to share that our beloved Bruce has been experiencing some health issues and has recently been diagnosed with aphasia, which is impacting his cognitive abilities. As a result of this and with much consideration, Bruce is stepping away from the career that has meant so much to him."
"This is a really challenging time for our family and we are so appreciative of your continued love, compassion and support. We are moving through this as a strong family unit, and wanted to bring his fans in because we know how much he means to you, as you do to him. As Bruce always says, 'Live it up' and together we plan to do just that," the caption concluded.
It was signed off by Willis' children – Rumer, Scout, and Tallulah – as well as ex-wife Demi Moore and current wife Emma Heming Willis.
"You're also friends with your other former Planet Hollywood partner, Bruce Willis. Do you still keep in touch? His fans have obviously been extremely saddened by the reports about his health," Stallone was asked during the interview.
"Bruce is going through some really, really difficult times. So he's been sort of incommunicado," Stallone replied. "That kills me. It's so sad."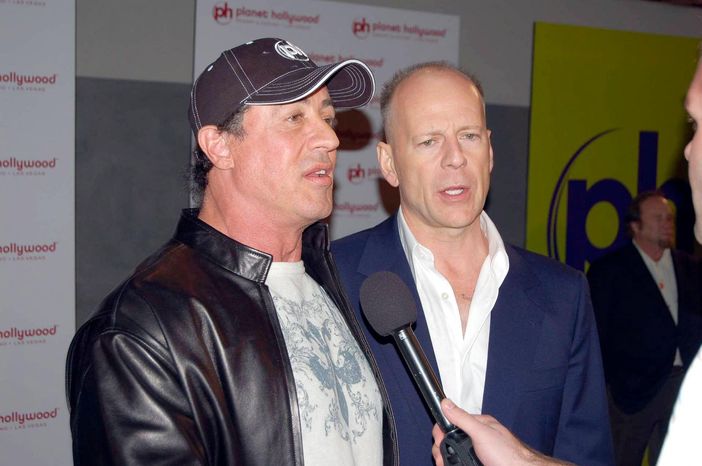 Numerous Hollywood figures have come out in support of Willis since his family revealed his aphasia diagnosis – including Die Hard producer Larry Gordon who stated to The Hollywood Reporter at the time: "I'm very saddened by this news. Bruce is a good friend and was fantastic to work with on Die Hard 1 and 2. They couldn't be harder films for an actor to make and survive. He is the consummate pro and a gutsy guy."