Anya Taylor-Joy says cooking is pointless because we have takeout
Anya Taylor-Joy is no Masterchef, it turns out.
The actress, 26, recently took to the red carpet for her new movie The Menu, where she revealed to Page Six that she doesn't have a passion for cooking.
Rather modestly, the Queens Gambit star explained that whilst she is capable of boiling water, that is where her skills in the kitchen end.
"It's just more that it doesn't really interest me," she said. "I'm not going to lie to you. I feel like we have delivery, we have takeout."
Relatably, the Peaky Blinders actress doesn't do well when hungry. "I'm somebody who gets hanxious — hungry [and] anxious — so I just have to eat something. I need to eat regularly, so I need something to fill my stomach, I don't care what it is."
In the movie, Taylor-Joy appears opposite Nicholas Hoult, 32, where they play a couple who travel to a remote island to dine at a restaurant run by a celebrity chef.
Hoult, also talking to Page Six, gave off the impression he could handle himself a little better in the kitchen: "I'm reasonable, I can follow a recipe."
The Warm Bodies actor explained that he isn't much of a "foodie" but said: "I enjoy eating. The character I play is very obnoxious and irritating [about food]."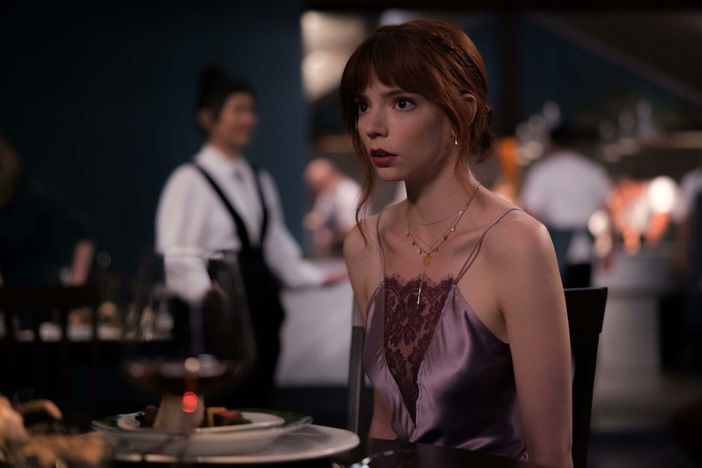 In the dark comedy, directed by Mark Mylod, the pair get more than they bargain for as the celebrity chef, played by Ralph Fiennes, 59, has some gruesome surprises up his sleeve for his guests.
Fiennes's character, who is a divisive figure, ensures that the couple's evening turns into one of chaos and terror.
As each course gets served, secrets are revealed and the tension mounts. Other guests dining at the sinister restaurant include an older couple, three suave-looking younger men, and some repeat customers.
What starts off as a fancy dining experience, turns into the diners attempting to escape with their lives… with some laughs along the way.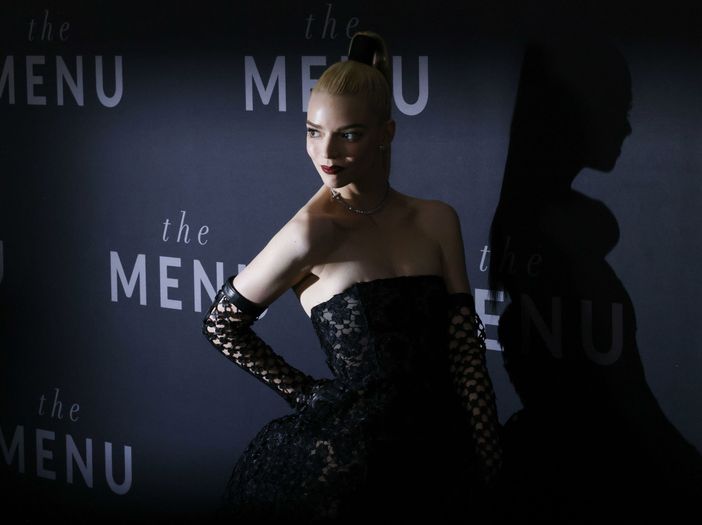 Joining the trio on the red carpet were the movie's other stars: Judith Light, John Leguizamo, Reed Birney, Aimee Carrero, and Rob Yang.
At the time of writing, the movie currently has a 91% approval rating on Rotten Tomatoes. The critics' consensus reads: "While its social commentary relies on basic ingredients, The Menu serves up black comedy with plenty of flavor."
The Menu is set to be released in movie theaters on November 18.