All the Twitter accounts that have been restored after Elon Musk's takeover
Since Twitter got bought by Elon Musk, it has never been far from the spotlight. The business magnate is now restoring previously banned accounts to the site.
Musk, 51, purchased Twitter for $44 billion in October and has found himself under fire for laying off staff members and giving his employees "insane rules of productivity".
The new Twitter boss, often declaring himself a champion of free speech, has restored a number of accounts that were previously banned from the site for violating codes of conduct.
So who are these controversial figures who have been given a second chance on the social media platform?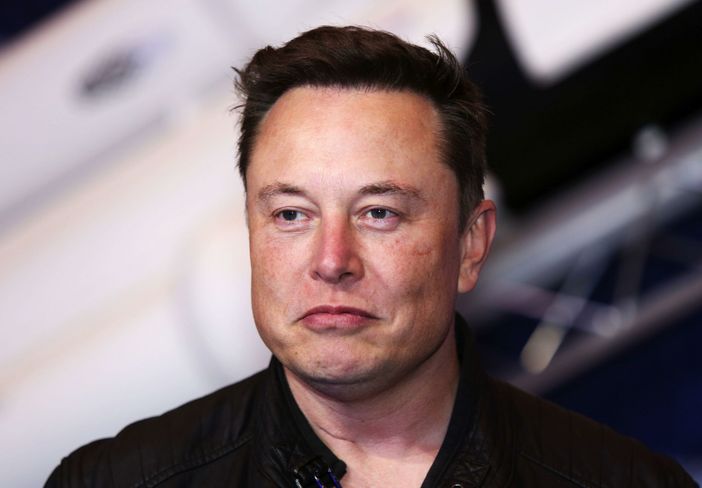 Donald Trump was banned from the site in January 2021, when his tweets were deemed to be "inciting violence" amid the riots that were taking place at the Capitol building, per the BBC.
The former president, who will be running for office again in 2024, set up his own social media site – Truth Social – after he was removed from Twitter, per Sky News.
Musk decided to let the users of Twitter vote for whether Trump should be reinstated on the site, with 52% of 11 million voters being in favor of this.
The presidential candidate has since been reinstated on the site but is yet to use his account.
Kanye West
Kanye West found himself removed from Twitter in October, after allegedly posting an anti-Semitic tweet stating he was going to go "death con 3" on Jewish people, and that he can't be anti-Semitic because "black people are actually [Jews]."
Also running for president in 2024 – the rapper immediately caused controversy with his first tweets after his account was restored. He decided to test the waters with "Testing Testing Seeing if my Twitter is unblocked," before five hours later tweeting: "shalom" followed by a smiley face, possibly referring to why he was banned in the first place.
Jordan Peterson
Clinical psychologist Jordan Peterson was banned from Twitter in June after making transphobic comments about Elliot Page.
Peterson asked his followers: "Remember when pride was a sin?" following an article celebrating Page's transition. He went on to deadname Page before suggesting the actor had his "breasts removed by a criminal physician."
The psychologist celebrated his return to Twitter by posting an image of Jack Torrence from The Shining, with the caption: "I'm back."
Andrew Tate
Andrew Tate has never been far from controversy in the last few months, with the former kickboxer being banned from a number of social media platforms due to his conduct.
The controversial figure was banned from Twitter in 2017 after posting: "If you put yourself in a position to be raped, you must bear some responsibility," per Metro.
Tate used his newly granted Twitter freedom to immediately mock Greta Thunberg, telling her to "go to school."
Marjorie Taylor Greene
Marjorie Taylor Green was suspended from the site in January after continually spreading misinformation about Covid-19.
After her account was restored, the Georgia Congresswoman wasted no time telling her 1.5 million followers that "free speech is dead."
Another account reinstated is the right-wing satirical news site Babylon Bee, which was banned in March after misgendering Rachel Levine.
Despite these controversial figures being allowed back on the site, Musk has remained adamant that conspiracy theorist Alex Jones will not be getting his account back.
Jones was banned following his unfounded claims about the victims of the Sandy Hook shootings. Explaining his decision to ban Jones, Musk revealed that his firstborn child had died in his arms.
Do you think that these figures should be allowed on Twitter? Let us know in the comments.